At New Smile Orthodontics we know deciding to straighten your teeth is an important decision, not one that is taken lightly.
Our straight talking philosophy means we value the importance of being up front and transparent around our treatment
costs. This way there are no surprise bills and you can fully enjoy the rewards and confidence a new smile brings. Both
Dr Kazemi and Dr Dhillon are specialist orthodontists with over 30 years of combined experience. Our fees reflect our
expertise, commitment to getting the best results for you and exceptional service.
Initial Consultation
Our Private patients can arrange to see one of our specialist orthodontists for an initial consultation charge of £80.
This consultation includes a full examination, the taking of X-rays (as required), photographs and treatment planning.
Actual treatment costs will vary depending on your needs, which will be fully explained after your initial consultation.
We always give you a written quotation for any treatment proposed. Prices start from £1,500 and where applicable this
includes removable retainers to keep your perfect smile in place.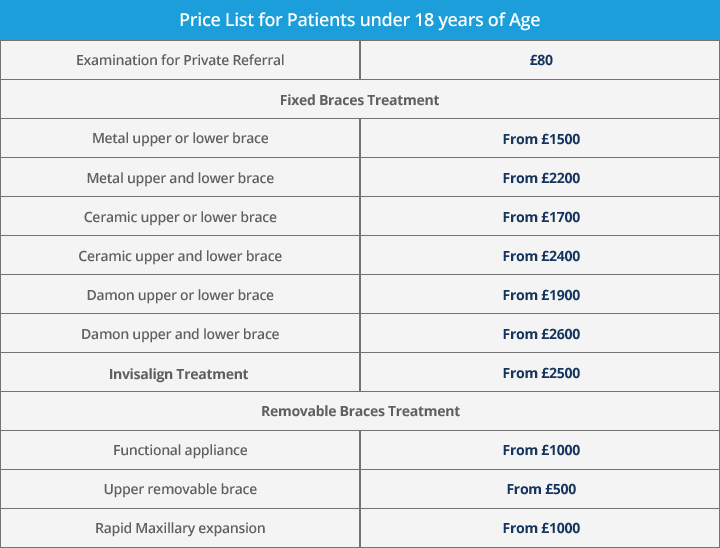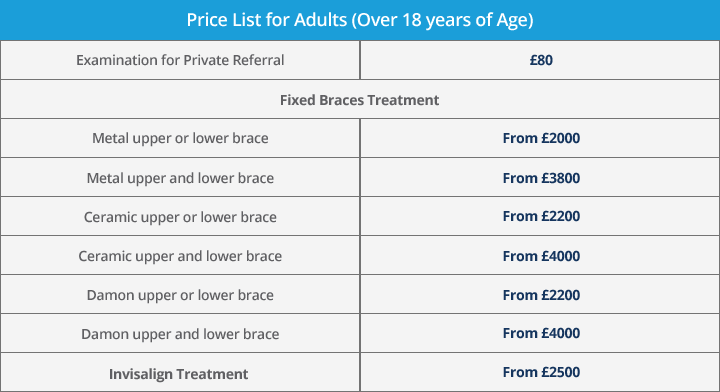 Flexible Payment Plan
We offer a flexible payment plan to spread the cost of your treatment on an interest free basis. This will be explained in more
detail at your initial consultation if it is something that interests you.
Payment Methods
Payment may be made in cash, all major credit and debit cards. Payments via direct bank transfer or standing order
(for patients on a flexible payment plan) are also accepted.