Types of Orthodontic treatment
Wearing fixed appliances (commonly known as braces) forms a large part of treatment for the majority of orthodontic patients – typically the familiar silvery, metallic type you may be accustomed to seeing. While they remain quite popular, innovation in orthodontic techniques mean that traditional looking metal braces are no longer the only option available. More discrete options include clear ceramic fixed braces, invisalign and lingual braces.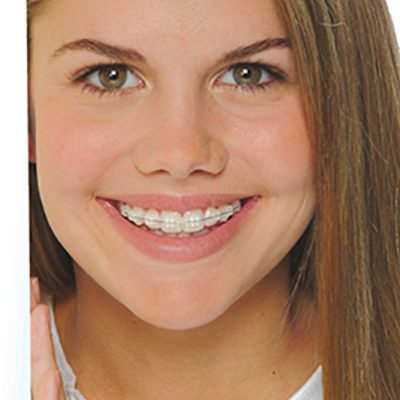 Clear ceramic braces have the advantage of minimising the visibility of fixed braces. The brackets used are clear or tooth coloured and do not stain. Understandably, this system has become a favourite for adults wanting braces that look better than metal braces and are actually hard to notice (unless you take a close look). At New Smile Orthodontics we use a range of ceramic brace systems such as Damon Clear, Clarity and ICE brackets.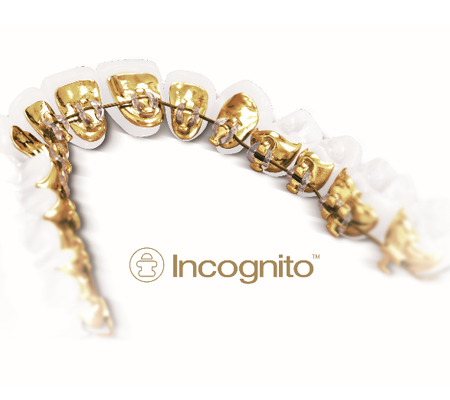 Invisible lingual braces are an orthodontic treatment where braces are placed on the inside of your teeth – nobody will know that you are wearing braces. Lingual braces are truly invisible and are suitable for most patients, offering a truly invisible and aesthetically pleasing way of creating your perfect smile. The Incognito system is the lingual appliance that is used at New Smile Orthodontics. Like traditional braces, Incognito invisible braces consist of brackets and wires, however using state-of-the-art technology to create an appliance that's 100% customized for you. One advantage many of our patients appreciate is being able to see a noticeable improvement in their smile at the treatment progresses.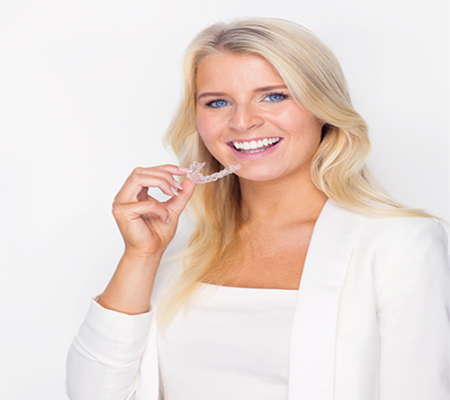 Invisalign is a removable appliance system that works without the use of fixed braces using clear plastic aligners, customised to your teeth using advanced 3D computer technology. At New Smile Orthodontics we believe that Invisalign is the outstanding world leader in aligner technology. Invisalign allows you to visualise the creation of your smile before you start, using the computerised clin-check simulation. Invisalign is very popular as it is nearly invisible. Additionally our patients greatly enjoy the benefit of the aligners being removable – you can eat and drink what you want in treatment, as well as being able to take them out for a special occasion. You are also able to brush and floss your teeth as you normally would to maintain excellent oral hygiene.
How does Invisalign work? Each customised aligner is designed to represent a slightly different stage of your smile as teeth are gently moved into position. These aligners are made of a smooth,comfortable, BPA – free plastic, so as not to irritate your cheeks and gums. By updating aligners every two weeks or so, to the next stage, smiles incrementally reach their ideal position at a gentle and steady pace. Both Dr Kazemi and Dr Dhillon are experienced and accredited Invisalign providers who enjoy using this system as a discrete treatment option.
Invisalign – how does it work?